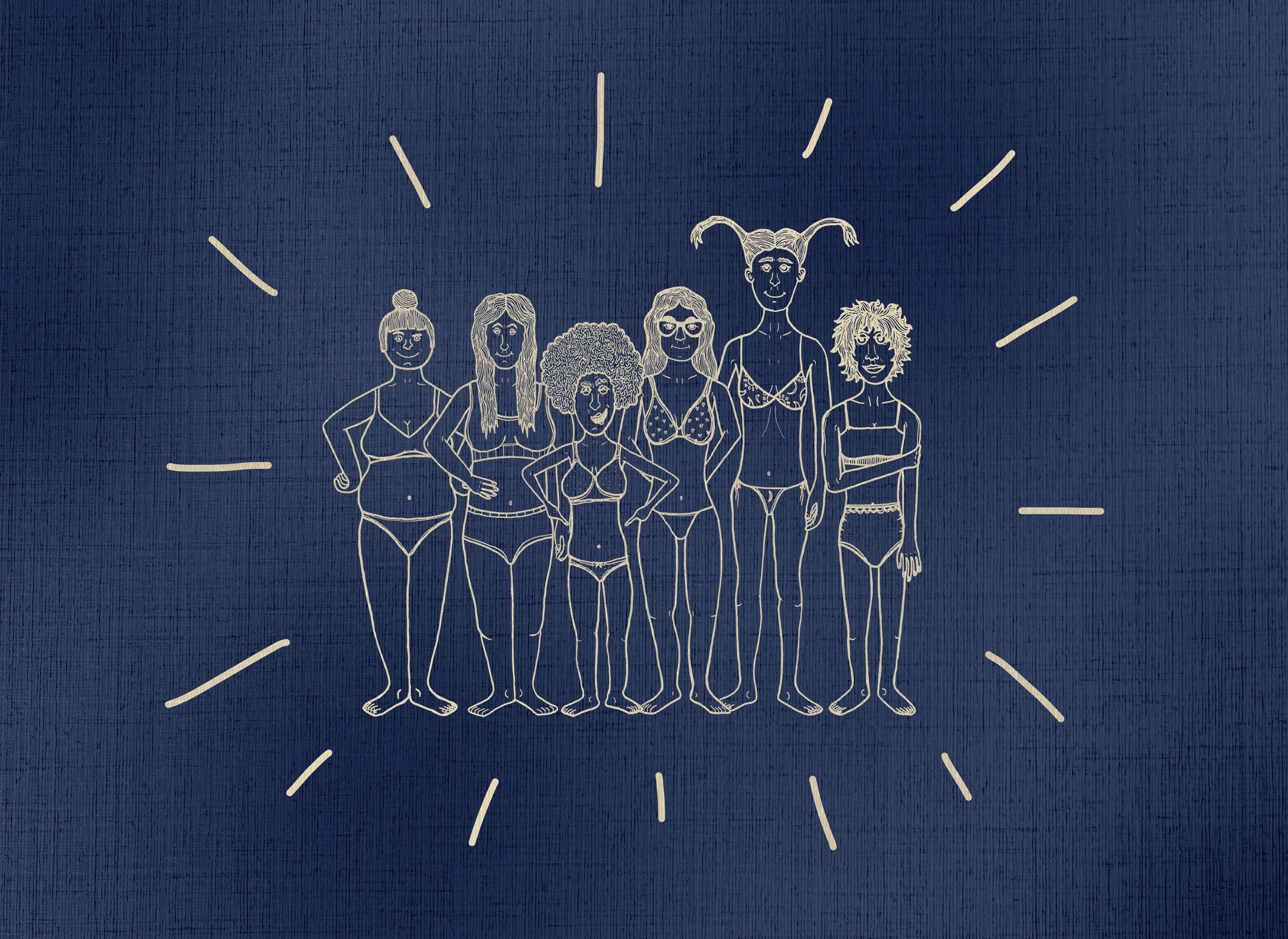 Get yourself a hip hugging undie or a supportive bra that boosts your confidence and makes you feel a million dollars – we got your backside covered in a wide range of sizes!
We know you come in all shapes and sizes which is why we use knitted organic cotton to ensure our products have a little extra 'give' for those curves and to form a second skin that is healthy for your skin, nourishes your body and is size inclusive.
To ensure we can fit a wide range of sizes we have made some of our products ADJUSTABLE! Our Comfy Classic Bikini Bra has an adjustable back strap so if you have a wider or narrower back you can simply select the size based on your bust size and not worry about the exactness of your band width.
Our Daring Dream Playsuit has an adjustable tie-able waist to help it fit ALL of you; whether your curvalicious or Twiggy-style.
All our PJs have elasticated waists to be extra comfortable for bed no matter your size (all upcycled elastic too).
Get the perfect size or fit, save $, CO2 emissions & waste by measuring yourself following how-to-measure guide below: